Get ready with many activities, stage events, panels, parties, performances and so forth taking place!
[ How To Signup for events/tournaments beforehand ]
While there will be signups on the day, we advise to signup beforehand to guarantee a place if you're entering: the Talent Show, Cosplay Masquerade or Cosplay Auction.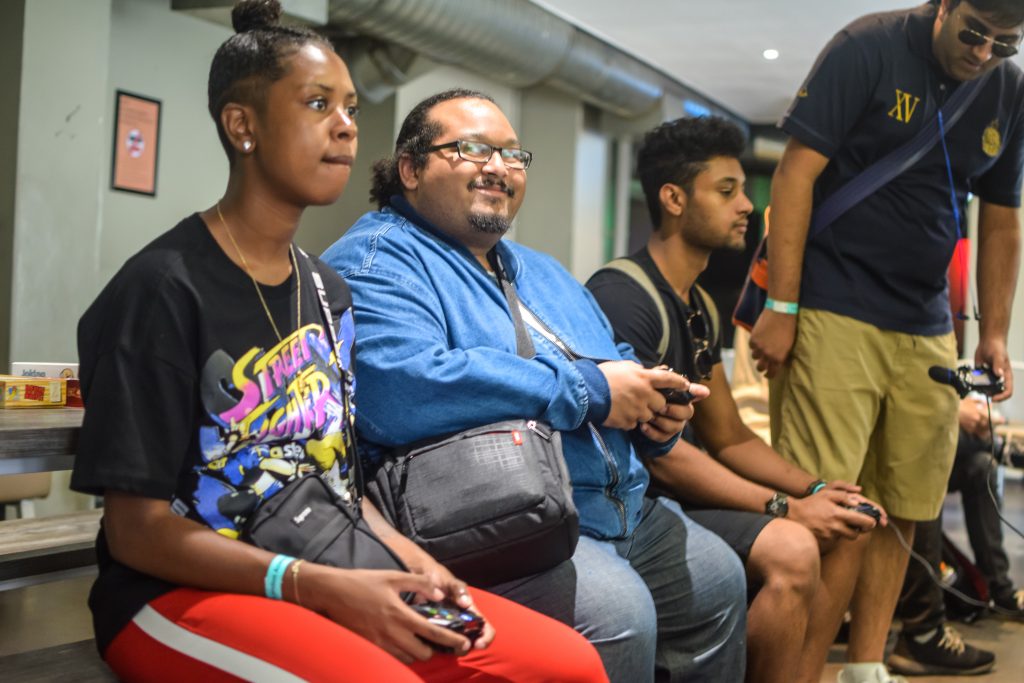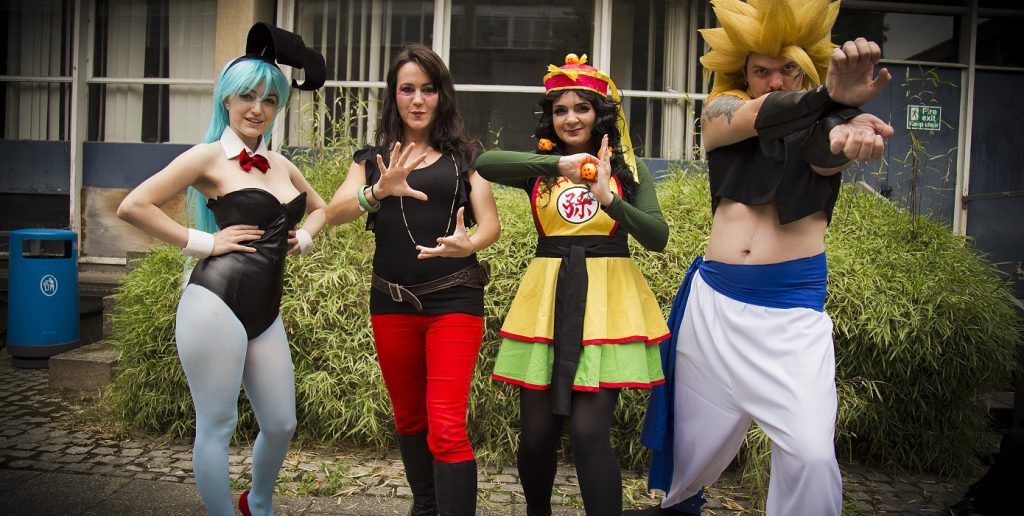 Please note that this page is intended to give an idea of what to expect based on our previous events and that events and activities may change compared to on the day. Please make sure to read the Conbook and timetable when it is released closer to the time. All photos are taken from previous Anime & Gaming Con events that we have run.
Anime & Manga Highlights
Anime Viewing Room: An entire area dedicated to anime viewing and chill-out where you can watch your favourite titles bought to you by MVM and Crunchyroll! As well as Anime there will be a variety of internet screenings from well known series, such as DBZ abridged.
Manga Artists: Will be present as part of our Artist's Alley. This will also include an area where you can sit down, draw and learn new art-tricks.
Anime/Geek Exhibitors: Expect a wide range of anime and gaming merchandise, DVDs, manga and more. A full list of exhibitors and artists in attendance will be released closer to the event.
Live J-Pop/Anime themed Performers: There will be several live performers from J-Pop, Anime inspired singers and performers throughout the day. For a full list, check out our guests.
Cosplay
Cosplay returns bigger and better than ever a competition each day with top prizes, talks and workshops with some of the best cosplayers from across UK, a photography area and many fun cosplay events. Highlights include.. 
The Two Cosplay Contests (The Cosplay Masquerades) will see a prize pool of up to £100s of prizes between them up for grabs which includes a £100 cash prize for Sunday's winner. There will be the cosplay masquerade on both the Saturday (4pm) and Sunday (4pm). Interested in competing? Go signup via this form HERE. Pre-Signups online are open until one week before the event.
The top 3 placed winners from Saturday and Sunday's Cosplay Masquerade will have the option of qualifying for the UK Cosplay Championship Finals at London Anime & Gaming Con and join over 30 of the UK's best cosplayers who have qualified for the finals across the year (Full info on that you can read @ www.cosplaychampionship.com ). There will be a chance to win even bigger prizes there.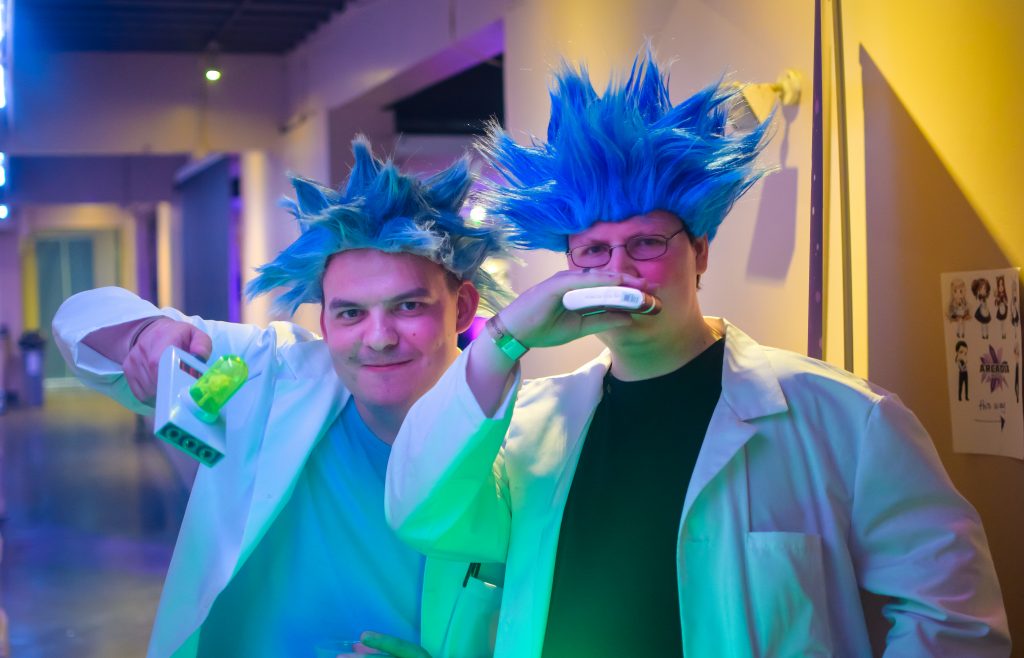 Cosplay Guests, Talks & Workshops: We will have some of the best cosplayers in the UK starring at this year's event. They will provide talks and workshops throughout the day. Talks vary but previous events we have run have seen A beginners guide, Cosplay on a budget, Cosplay Props & Worbla, Mental Health in Cosplay, Plushie Making, Performing at cons, Steampunk and much more!
A Fun Time for Cosplayers, involving YOU!: It's not all about contests and guests. We seek to include everyone, so we have many events to get involved with including the Cosplay Auction where you put yourself up for bid to raise money for charity. We also run events such as the Cosplay Blind-Date and Quickfire Cosplay as examples and much more. From the serious and professional to the fun and silly, our cosplay events have something for everyone.
Cosplay Chillout & Photography Area: In addition there will be areas put aside for cosplayers to chillout, to have their photos taken and much more. All in all we seek to give cosplayers an amazingly fun time with many activities and events to make new friends and awesome experiences at!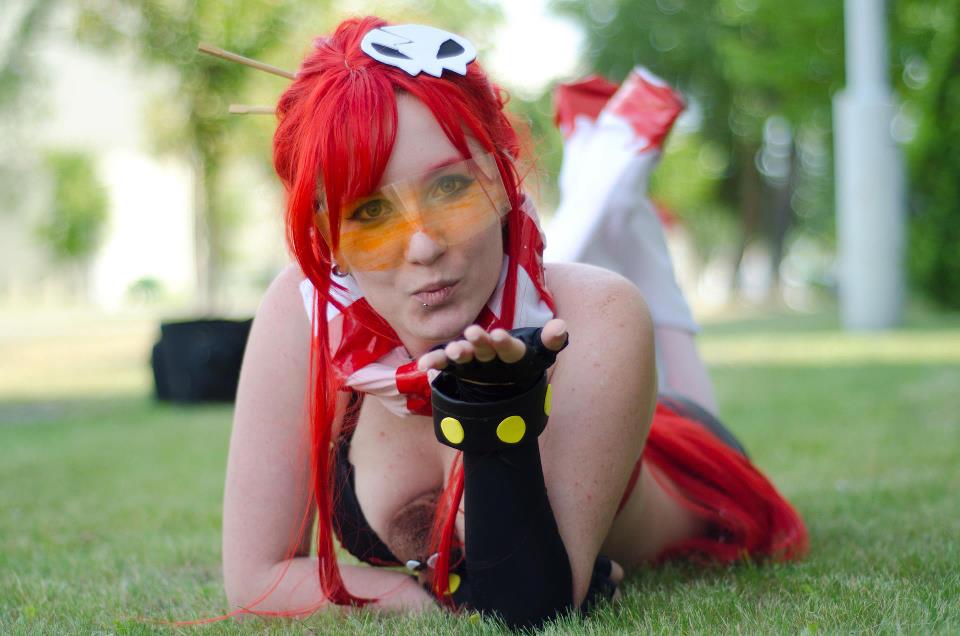 TableTop Gaming
We will have a massive line up of RPGs and Board Gaming for you.
RPG Scheduled Adventures: Roughly two-hour scheduled adventures (see timetable for details); come along and sign up on the day for any of our games – to be confirmed at a later time.
Pick Up & Play RPGs: Almost a dozen quick and simple drop-in Indie RPGs you can just turn up and play including Microscope, Dogs in the Vineyard, Parsely, Narrative Cage Match, Doctor Magnethands, PreHysteria, Not The Bees!
Board Games include: Bang!, Betrayal at House on the Hill, Carcassonne, Cards Against Humanity, Channel A, Concept, Coup, Dixit, Dungeon Roll, Flame War, Fluxx, Forbidden Island, Hanabi, Love Letter, Munchkin, Pandemic, Sentinels of the Multiverse, Shadow Hunters, Snake Oil, Takenoko, The Resistance and more. We have a massive selection of nearly 100 games to pick from.
TCGing: There will be tournaments with prizes provided throughout both days as well as free-play sessions. Tournaments typically include Yu-Gi-Oh!, Pokemon and Magic the Gathering. Tournaments are confirmed on the event schedule. Cards are not provided, so please bring your own. Standard tournament rules typically apply – please ask on the day for any specific rules or the banned card list.
Video Gaming
The event will feature many gaming setups and 100s of gaming titles available to sit back and play with (ask our team for a list of games on the day). Gaming will consist of Tournaments and casual setups as well including PC and Indie Gaming and Modern Consoles and an entire Retro Lounge!
Tournaments: Get ready for a fantastic tournaments line up at Anime & Gaming Con ( All tournaments are free to enter when you buy your entry. There will be nearly a dozen tournaments featuring a pair of tickets to an Anime & Gaming Con of your choice including favourites such as Smash Ultimate, Mario Kart 8, Beatsaber and many more. You can read full information on what tournaments are happening and the prizes available when our events timetable is released.
Challenges: For the more casual gamer, challenges allow you to pick up and play at anytime – the objective being to beat the fastest time, the highest score etc. Challenges vary from event to event, but previous Anime & Gaming Cons have included challenges on games such as Crash Bandicoot N.Sane Trilogy, Sonic Mania, Mario Kart, DDR, Red Faction Guerilla and more.
Retro & Modern Gaming Casual Play: Grab a game from our extensive library, sit down with your friends and have fun! A casual chillout area for gamers by gamers. Also a great place to make friends and become a part of our gaming community. We have everything, consoles include NES, SNES, Megadrive, Master System, Mega CD, Dreamcast, right up to the latest consoles such as Switch, Wii U, Xbox One and PS4. There'll be tonnes of setups to sit down and have some fun with your friends!
PC Gaming & Indie Gaming: Featuring the latest games to check out from a variety of developers. We shall be providing some top-end PCs and running some of your favourite PC games. We'll also be running more retro-pc gaming as well as well known indie games! Make sure to come along.
Main Stage Events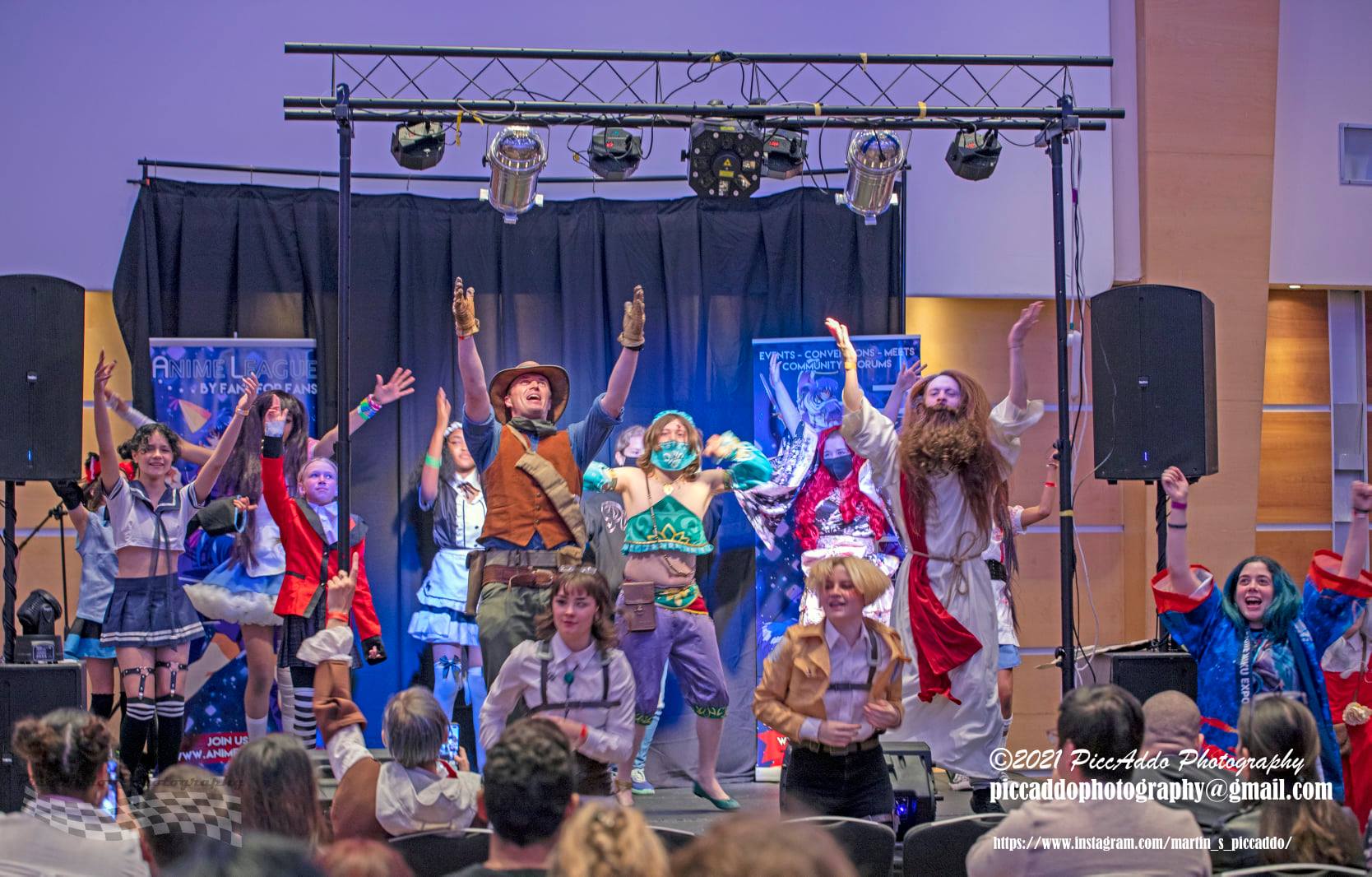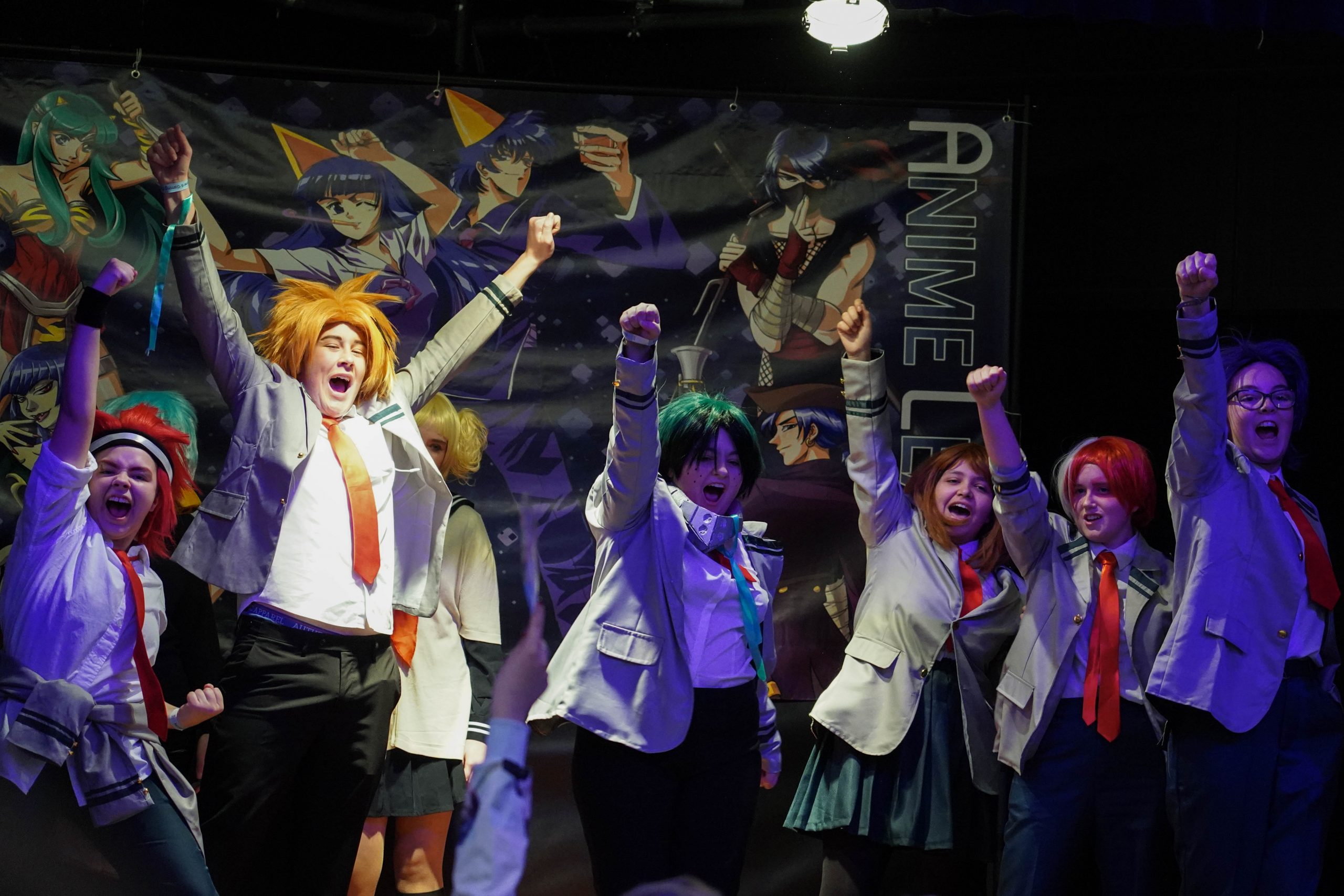 Events on stage will include:
Talks: As well as cosplay talks mentioned above, there will also be wide range of talks on various subjects such as acting, RPGs and gaming, Comics and anime.
Cosplay Masquerades:  See the Cosplay Activities for more information. Not one, but two cosplay masquerades; one on each day with a £100 prize for Sunday's winner!
Dub That Anime: The aim of this event for those who have never seen it before is to dub a 30 second clip of our choice live on stage. The funnier the better. In fact… think Abridging! This can be done as an individual or group.
The Talent Show: Do you have a hidden talent, be it singing, dancing, stand-up performing or pretty much anything? Come enter the Talent Show, show it off and win a £30 cash prize and the opportunity to develop your act with us and star on stage at our future events! Signup for it HERE
Lip Sync Battle: Come battle one another with lip sync performances to your favourite tracks on stage.
Cosplay Auction: Volunteers go up for bid to the audience, the highest bidder winning the company of that Cosplayer with the proceeds going to charity!
Big Geek Quiz: Various rounds on both anime and other more general subjects over five rounds. Get some friends together, make your own quiz team, and join in the fun. We guarantee a good time and much randomness! £50 cash prize to the winning team!
Big Geek Raffle: For just £1 for a ticket compete in a raffle where tons of prizes are up for stake!
There will also be many other events taking place as well. Previous conventions have seen us run events such as (which of these we will run will be confirmed closer to the time via the Conbook);
Big Geek Adventure: An roleplay adventure on stage played by YOU the audience! Come join Jollyboat on an epic quest.
Anime Bingo: It's bingo, but with anime titles on your card instead of numbers! Test your luck with an anime twist!
Cosplay Blind Date: A contestant gets to ask three lucky people a few questions and gets to pick their favourite out of the three. Anyone can join in, all you have to do is be at the stage at the time it starts. So start thinking of your questions. Remember not to make them too risque as it is a family event.
Previous events have also seen: Ultimate Werewolf, Baka No Gameshow,  Who Wants to be an ANIME Millionaire and much more. Make sure to check out the timetable closer to the event for full information on the exciting line up!
Panels & Workshops
Last year saw a massive variety of panels and workshops covering an entire range of subjects from anime to cosplay to gaming and much more. Here is are examples of what has been done at previous Anime & Gaming Cons (Note, we will confirm this year's panels closer to the time) – 
Beginners Guides to Tabletop, Cosplay, Anime Etc
How to Survive a Convention & Icebreakers
Fandom Q&As such as Gravity Falls, Doctor Who etc
Turning Geeking Hobby into Business
Mental Health in Cosplay
Making Dreds Workshop
Plushie Making Workshop
Lightsabre Demo
Chiptune Tutorials
How to Detangle a Long Wig
Top 10 Mecha Anime
Anime Idol Guide
Manga & Art Portfolio Workshop
How to Spin Your Own Wool
YouTube Video Making Workshop
Guide to Making Manga
Top 10 Anime to Watch
AND MANY MORE
Live Music Highlights
Anime & Gaming Con features a strong music and entertainment focus, showing off popular J-pop performers, upcoming bands (subject to availability) and performers throughout the event. Expect major announcements closer to the time!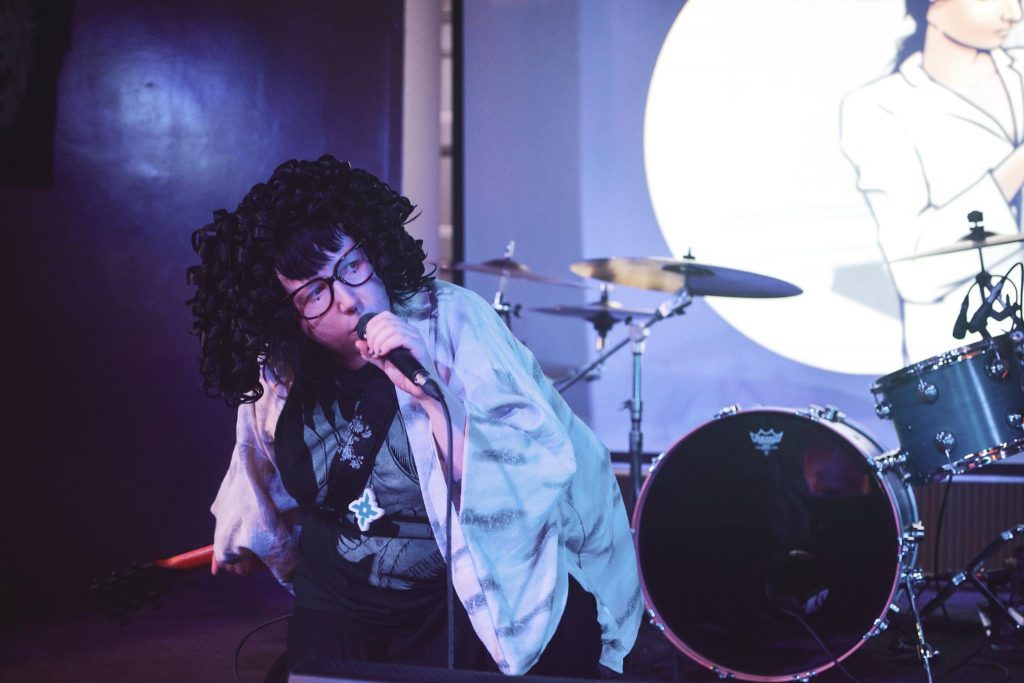 Parties
We ARE the party convention! Your ticket includes, free of charge, access to all the parties and late-night events up until midnight on Saturday and Sunday (Same venue). The parties shall feature Free Glowsticks and fun and geeky shenanigans. Parties include karaoke earlier on followed everything from geeky to cheesy to all your best tunes.
Previous Anime & Gaming Cons have seen the Following Parties and Late Time Activities. We'll confirm this year's line up closer to the event – 
Rock Night
Glowstick Rave
Pop-Asia Party
Video Gaming Party
Final Countdown